A 70's Disco for a 60th Birthday Celebration 
A Colourful Journey to the 70's Disco Era
We worked with Blue Strawberry Events to produce this unforgettable 60th Birthday celebration with a 70's Disco theme. The event was a vibrant and groovy affair with stunning lighting and 70's themed catering to transport guests back to the era of disco fever.
We designed a lighting setup that was bright and colourful and reminiscent of disco dance floors from the 70's. The centrepiece was a 1.5m mirror ball was suspended over the dance floor in the Grand Hall, serving as a focal point and a nod to the disco ball era.
Black tables with colourful napkins added a pop of retro charm to the tables settings, for the delicious retro inspired menu.
A combination of LED moving heads and LED battens were carefully positioned to create dynamic and mesmerising dance floor effects, creating the perfect ambiance for guest to party the night away.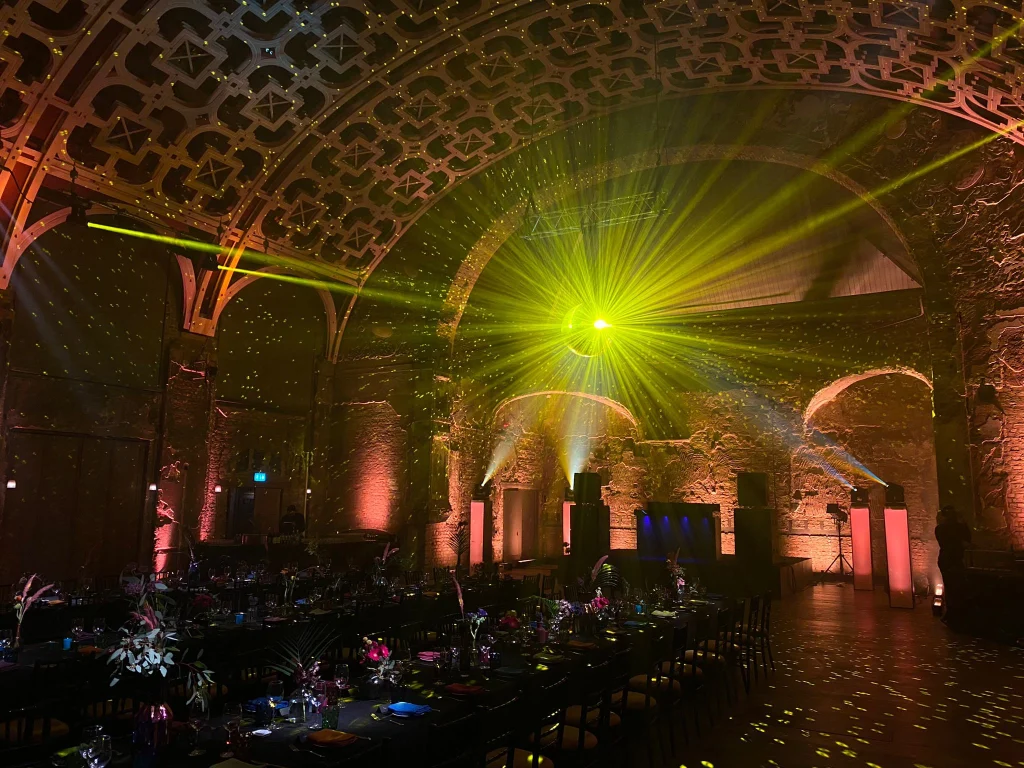 We bring events to life
Working with both the private and corporate market, we design and deliver creative production solutions to bring events to life. This includes weddings, private parties, award shows, global conferences, product launches, and summer and Christmas parties.
Event production supplier for leading venues across London and the UK